IP/PRIVACY at WEAR IT FESTIVAL in Berlin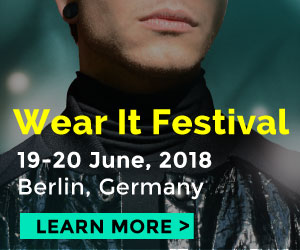 "At Wear It Festival we'll design tomorrow's wearable technology together."
IP/privacy is proud to taking part at this great Festival.
On June 19th-20th in Berlin - the epicentre of creative innovation - you'll be inspired by the innovators from design, technology and business, mix with people on the cutting edge, and forge relationships with future partners. Find your place in a smart future where what we're wearing shapes who we are - and be one of the people who make it happen!
Get your ticket here: https://www.wearit-berlin.com
#WearItFestival @WearItBerlin